Hugsby opens online and offline promotion and strives to build HUGSBY brand awareness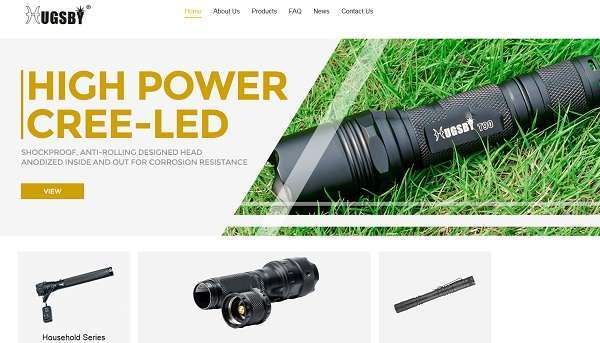 HUGSBY was founded in 1997, and has been adhering to the development and manufacture of high-quality flashlights. In recent years, the market has gradually expanded to Europe, South America, Southeast Asia and other countries and regions.

All along, HUGSBY insists on participating in the Canton Fair, developing the market and serving customers. At the same time, the integration of online promotion channels, promote HUGSBY flashlight. For example, through Global Sources, Alibaba and other channels to obtain more OEM orders. Enhance the influence of HUGSBY through social media such as Facebook and LinkedIn.
This year, HUGSBY upgraded its official website, hoping to better serve customers through the official website, so that customers can fully understand the brand concept and service items of HUGSBY.